How Technology Can Change the Extended Auto Warranty Landscape
Created on 3/15/2023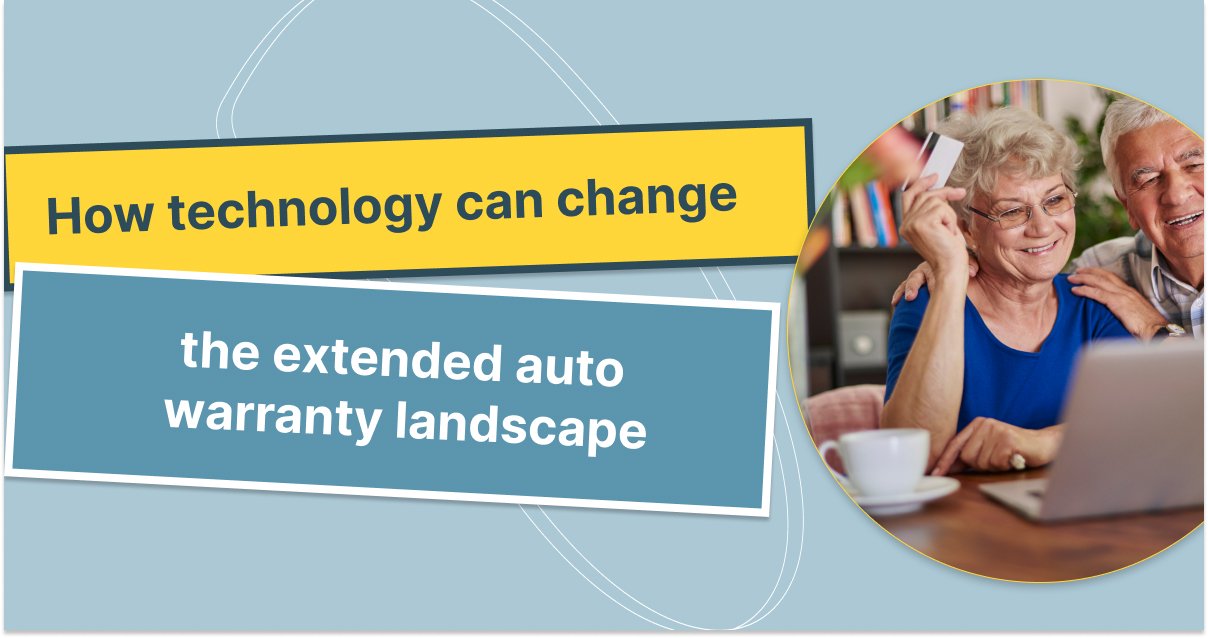 We are under no illusion that the auto extended warranty has at best a shady reputation and is at worst a flat out scam. While the purpose of this article isn't to talk about extended warranty providers in the auto space, we did want to provide a guide for what to look out for when shopping for mechanical breakdown protection.
Some innovative ways CarmaCare is using technology to disrupt the VSC space
Leveraging data for better risk based pricing to get positive selection in an industry that typically sees adverse selection
Smart recommendations letting you know when it's time for a routine maintenance and best upkeep practices
Telehealth services for your car, never get taken advantage of at the repair shop
Identify when a vehicle may need a repair to help you be proactive with your vehicles long term care
Stripping out infrastructure costs and passing those savings through to the consumer
The industry is analog and antiquated
The VSC market was created by car dealers for car dealers as a way to increase revenue. This product wasn't created putting the consumer first which is evident on several websites that won't even allow you to get a quote online. Your phone lights up with robocalls as soon as you enter your contact information and it's been a black eye on the industry.
Our research with more than 50 car owners, surfaced frustrations about a lack of convenience and antagonistic sales tactics used in the industry.
Both of these are evident, as most extended warranty websites won't allow you to get a quote online, and target you with robocalls shortly after entering your contact information."
They forget they are in the claims paying business
Too many consumer reports suggest that many VSC companies will go above and beyond not to pay a claim, we think the industry is completely upside down with this mentality. We sell a mechanical breakdown protection plan, collect premiums with the expectation we will pay claims in a timely manner with our customer's best interest front and center. We also focus heavily on educating our customers around the claims process and what to expect.
The legacy model focussed on super high margin and low volume is dead
Traditional car dealers have a hard time understanding the true size and scale of the internet, we feel the same for a lot of 3rd party providers. They charge mark ups of 250%+ vs. focusing on providing a lower price point and attracting more customer subscriptions each month. Lower price points also lead to lower churn and increased repair velocity in the service drive.
Transparency
This industry has been of the mind set that they shouldn't provide all the details to the consumer as it would result in highlighting some of the downside of the business model. This is completely false and translated to a lack of trust online.
We plan on teaching consumers exactly what they will have covered, what's not covered and how to use the product to get the most of their subscription.
To summarize, CarmaCare is focussed on
Digital end to end purchasing funnel
We are in the business of paying claims
Subscriber growth vs. margin
Real time customer surveys and feedback
Fully transparency around coverage, claims and potential cost savings
We are the first to bring the concept of "Healthcare for Your Car" to Market and have some very unique proprietary features around pricing and positive selection.