Myths and Facts about Extended Car Warranties
Created on 3/17/2023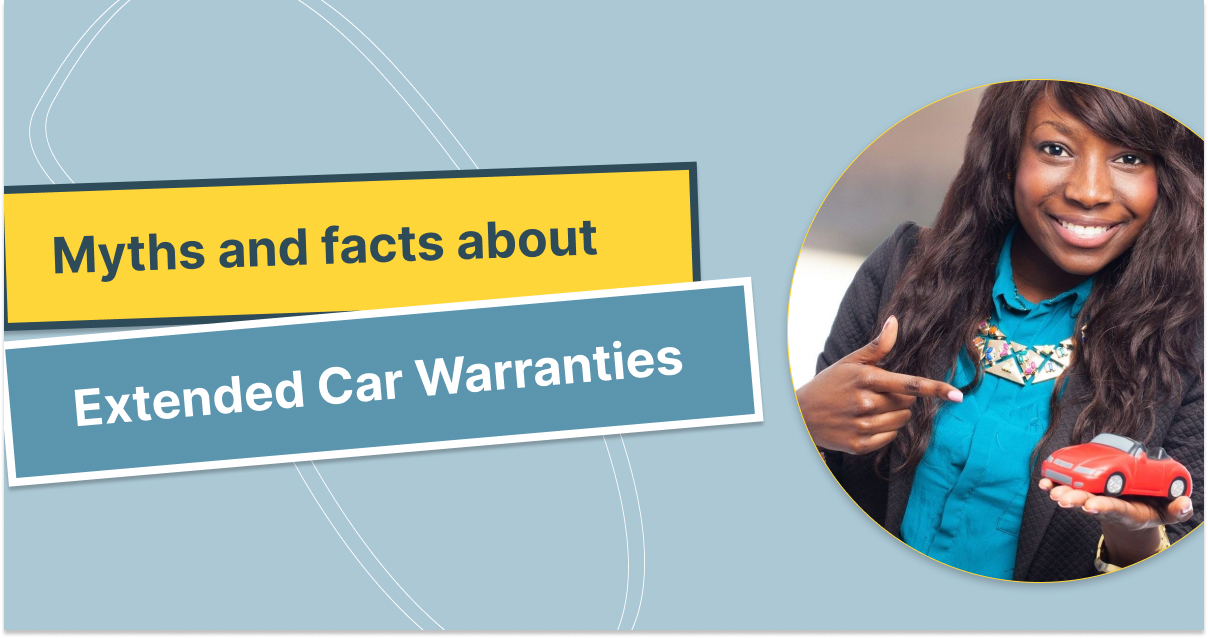 At the heart of every car owner's journey lies a precious investment - their vehicle. Your beloved car deserves protection, and we're here to explains the facts. Extended warranties, or "mechanical breakdown coverage", offers you a safety net, covering repair expenses after your initial warranty expires. Let's embark on this journey together to ensure you make the best choice.
Myth: Your plan offers "unlimited miles and unlimited coverage for an unlimited period", all at replacement cost.
BUSTED! If you were quoted for unlimited mileage and unlimited coverage for an unlimited period of time, be careful and read the fine print. This likely means you will only receive payouts at a depreciated value. That is, if you receive a payout at all.
The depreciated value means your payout for a claim on a vehicle that is 13 years old will be considerably less than your payout for a claim on a vehicle that is 2 years old. That is because plans for "unlimited mileage and years" will pay you for the current cost of your vehicle's broken part, not the cost of the vehicle's part when it was brand new.
For example, consider your television and the value of the TV when you first bought it. If you try to sell that TV today, after owning it for 3 years, your TV would be worth a lot less than it was when you first purchased it.
Mechanics will want to repair your vehicle with new or used parts of like kind and quality to your vehicle, so you deserve an honest plan that will cover the cost of repairs in full. CarmaCare does not offer depreciated value plans, we can guarantee that.
Myth: Extended car warranties are a rip off.
BUSTED! Extended warranties vary in price, depending on the coverage and the type of vehicle. While some warranties can be costly, others can be customized to be budget-friendly and offer adequate protection for the car owner. It is crucial to compare prices to find the best value for your money and feel confident your plan is customized to your needs.
According to LendingTree "43% of Americans have gone into debt because of car trouble, and 28% of drivers would not be able to make a $500 car repair without going into debt". That is why companies who offer low-cost monthly payments can be so helpful for sudden surprises. Knowing your low-cost monthly payment may prevent you from paying a sudden $3,000 bill can help you keep your life on track.
At CarmaCare, we're all about making your life easier. We provide a range of budget-friendly options just for you. Whether you prefer the flexibility of monthly subscriptions with no pesky cancellation fees, the savings of paying in full upfront, or tailoring your premium out-of-pocket expenses with various deductibles, we've got your back.
Myth: An extended car warranty is not necessary if the car is reliable.
YOUR CALL CAPTAIN! We know that even reliable cars can experience unexpected repairs. An extended warranty can provide peace of mind and financial protection for the owner, regardless of the car's reliability.
To make this decision, ask yourself a few questions. Do you have the savings to pay for an unexpected car repair? Or, would you prefer to budget your costs into a low cost monthly subscription? Depending on your answer, mechanical breakdown coverage could be a fantastic fit for you.
Myth: An extended car warranty is transferable to a new owner.
TRUTH! Some mechanical breakdown coverage plans are transferable to a new owner, while others are not. It is important to read the terms and conditions of the warranty to understand the transferability and the process for transferring the warranty. It is also important to learn if there is a cancellation fee required.
With CarmaCare, we offer fully transferable plans that lead to improved resale values for car buyers who understand that the previous owner was thorough in their repairs and had mechanical breakdown coverage on the vehicle. We do not charge a fee for cancelling your current plan or transferring your plan to a new owner.
Myth: Extended car warranties are only useful for high-mileage cars.
BUSTED! Mechanical breakdown coverage can benefit any car owner, regardless of the mileage on the vehicle. This is particularly evident when you buy a used vehicle, that may not have any coverage or just a standard protection plan for 10,000 miles.
Just like computers, oftentimes mechanical failures require parts to be completely replaced. That can lead to an expensive out of pocket payment. Mechanical breakdown coverage can help you act confidently, holding your mechanic accountable for complete repairs, knowing you have protection on repair costs.
In conclusion, extended car warranties can provide valuable protection and peace of mind to car owners. However, it is crucial to understand the myths and facts surrounding extended warranties to make an informed decision. By researching the options, reading the terms and conditions, and comparing prices, car owners can find the best value for their investment. The goal is to get full protection from a quality car warranty policy.