Technology when you want it. People when you need them.
Created on 6/20/2023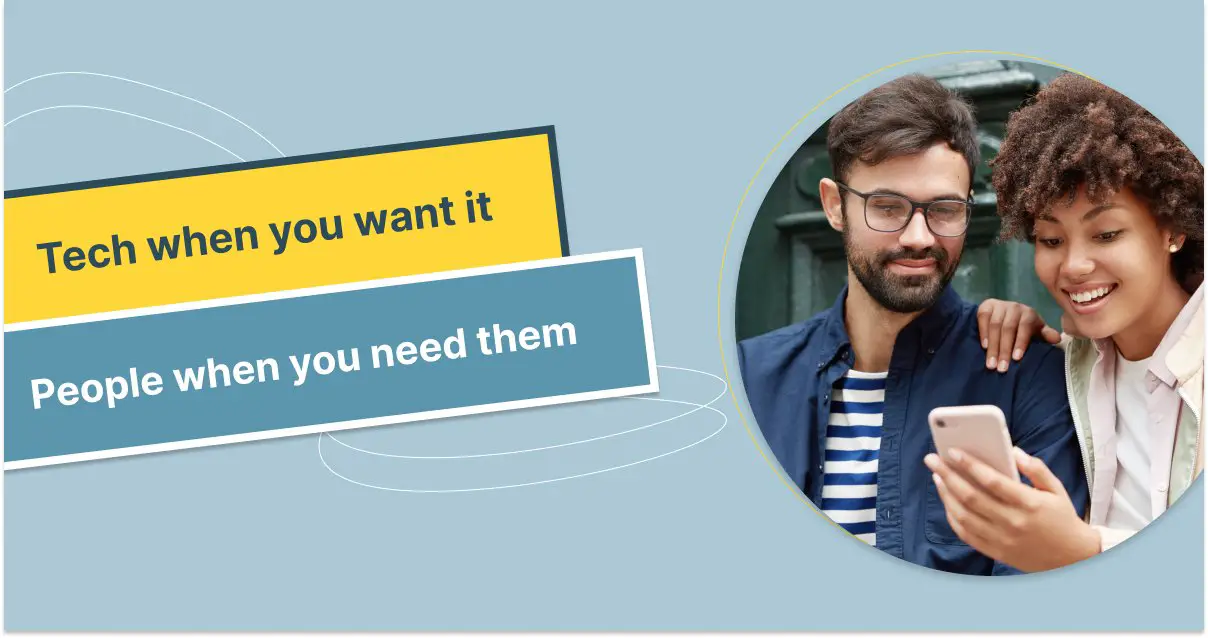 Technology has brought about remarkable advancements that have changed our lives for the better. The world has never been so connected. We can effortlessly stay in touch with loved ones on the other side of the planet. We can order just about anything and have it arrive at our doorstep in less than 2 days time. Surprisingly, even complex tasks such as securing loans, obtaining insurance, and purchasing homes can now be accomplished from the comfort of our own couches.
However, amidst all the advancements, it's important to acknowledge that not every aspect has changed for the better. Getting unbiased reviews about products and companies has never been harder. Additionally, many of those items delivered to our homes in a mere two-day span we may not actually need. Nevertheless, in our opinion, the largest casualty of technology is the decline of the customer support agent.
Many companies are so focused on selling, they forget about why they are a company in the first place: to help their current customers. Study after study has shown that it is actually more profitable for companies to spend time and energy delighting their existing customers than to keep blindly trying to sell more. It comes down to two very simple things. First, happy customers stay longer. And second, happy customers tell their friends.
Here are a few things CarmaCare's support experts are working on to offer…"Technology when you want it, people when you need it":
ASE Certified claims professionals when you need them: An ability to understand the language mechanics servicing CarmaCare customers are speaking, allows for a smooth claims process for the mechanic and customer alike. CarmaCare relies on partners who have a proven track record and a minimum of 20+ years of experience in the industry, so that their claims teams run like well oiled machines
The gold standard for communication: When customers call, text, or email CarmaCare, they will not be met by a robot. During business hours, CarmaCare offers trained industry professionals to offer the support needed to make sure customers are able to make informed decisions.
Carefully tested customer portal: Whether it is questions about coverage, changing a payment, or even switching an email, CarmaCare has spent the time and energy to design our website so that customers who prefer self-service, can do just that. Tested by hundreds of real car owners, we have tweaked the experience so that information is accessible in a few clicks and laid out in a clear and understandable format.
A blog to help our customers: At our company, we are deeply committed to making car ownership more affordable for individuals. As such, the primary objective of our blog is to provide unwavering assistance to car owners in every possible manner. We aim to furnish valuable information, tips, and insights that empower individuals to make informed decisions about their vehicles. Whether it's offering cost-saving maintenance suggestions, sharing expert advice on purchasing or financing options, or addressing common concerns, our blog